So here's a photo of the original Super Mario Bros. on the NES:
Here's two photos of what it would look like on the VIC-20.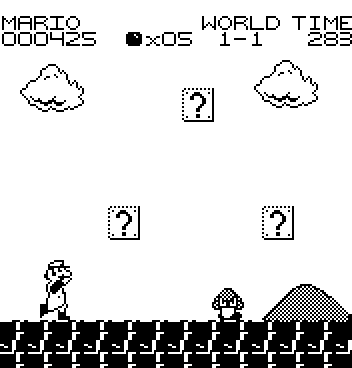 I just decided to play around with a paint program and figure out what could be done on the VIC-20. I drew it both as a multi-color mode and as a monochrome. While the multi-color at first glance looks more similar to the original, the monochrome would have more detail and potentially be easier to code since we'd be dealing with software sprites.
Incidentally.. does the VIC-20 have smooth scrolling like the C64?