Name:
Boray's SD2IEC music player V2.1
Author:
Boray
Released:
29 September, 2013
Requirements:
Unexpanded Vic-20 + SD2IEC card reader (or VICE emulation). Should work on both PAL and NTSC (I hope).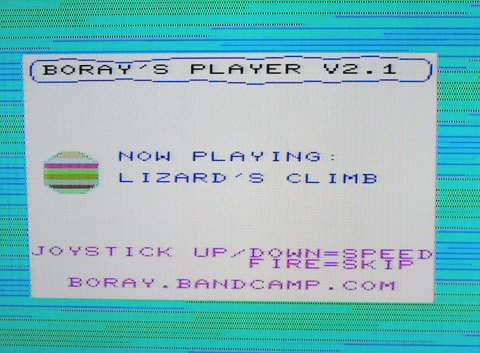 http://www.boray.se/commodore/iecplay2/
Improvements over V2.0:
You can now use the joystick during playback: Up = Fast forward (playing fast with audio), Down = Play slow, Fire = Skip to the next song/return to the menu if you play a single song. This only works with the default playback routine. Note that these speeds are not at all as synced as normal playback speed. The fast forward mode plays every second sample and the slow mode just puts in an extra delay. I also replaced one of the songs, "Nothing to say" because I thought it didn't sound very good. I replaced it with a tune called "Time Traveler".