Most of you may know I've been revisiting my old programs this year. I ended up starting over from zero with this one. The concept is probably old news for long-time Denial members, but I want to share it with newer members. It's all new games with no user programmed characters.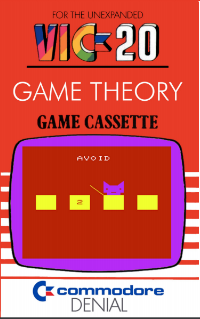 It's a one-button, Skinner box, Wariowarish game.
All BASIC, no memory expansion, uses Keyboard (any key) or Joystick (fire button).
download with full instructions and cover art
or
direct prg download
(because you're lazy)