Title: Exit Plan Z
Genre: RPG
Requirements: Vic-20, 8k expansion and a joystick.
Author: R'zo
Language: Basic
I have this game worked up to a playable demo and am looking for testers ad feedback.
Download demo
Exit Plan Z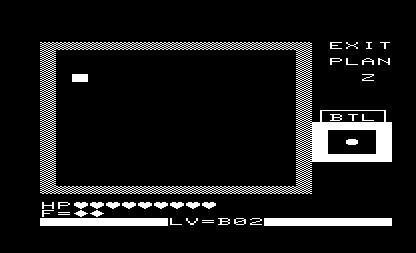 Features:
A new Action/RPG battle system
5 difficulty levels
Random generated levels
Up to 50 playable levels and infinite mode
Creepy ambiance created by sound and lighting effects
B-horror movie feel with slow and stupid old school Romero style zombies.
Planed Features:
Multiple endings based on how much fuel you collect
Story and direcions ran from seq files (direcions currently print hello story does nothing.
Open to possible suggestions
Undecided Feature:
Character graphics ( I like the petscii look and may decide to stick with it.)
Story: The zombie apocalypse has broken out. You are a scientist in a secret laboratory located deep underground who has discovered the cure. You hear a loud crash, the lights go out. The Z virus has now broken out in the labs and with the generators on the fritz you must make it safely to the surface where you will find a helicopter that you can fly to the military base to the north. Can you make it out alive to deliver the cure and save the world? The fate of the world and the future of humanity rest on you in Exit Plan Z. Crawl through up to 50 levels in the dark with only the occasional flicker of lights to guide your way.
Directions: explore each dark level of the laboratory. Avoid/fight zombies. Collect health, fuel and money. Find the key and exit to the next level. Watch out for walls, stubbing your toe in the dark does hurt. Money is still good on military bases so collect as much as possible. Grab fuel when you find it, the helicopter needs fuel to fly.
Map controls: Joystick to move, button to pick up Items.
Battle screen: When you encounter a zombie the battle will take place in the "BTL" screen on the left. You are the circle in the center. When a zombie appears in the box around you push your joystick in it's direction to hit it. Score a hit and the zombie dies. Miss and take damage.
Symbol Key:
Z= Zombie
K= Key
F= Fuel
Heart= Health
Brick Pattern= Wall
(update)
Final version contains redefined graphics, the zombies got smarter, the screen got color the game got AWESOME!
d64-
exit plan z 16k.d64
zip folder with d64 and booklet-
exit plan z 16k c=vic-20
(update)
Now at Zimmers-
exit plan z 16k c=vic-20