Name
: VIC Hunt
Author
: tokra
Released
: Aug, 19th 2017 at the Freestyle Graphics Competition at Evoke 2017
Requirements
:
PAL VIC-20
with at least 8K RAM-expansion to view the image (+32K for using fcbpaint)
Description
: A hand-pixelled conversion of a scene from the NES classic "Duck Hunt". Done in effectively 84 x 64 "square" pixels using FCBPaint.
Screenshot
: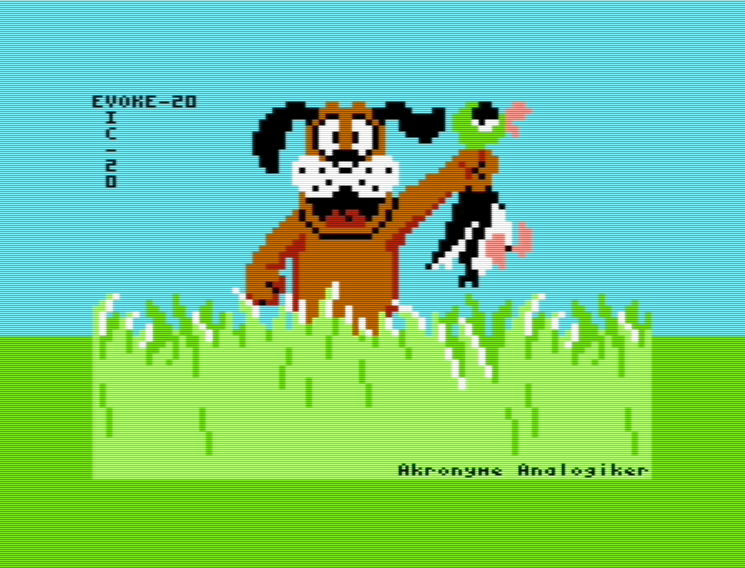 Download
:
http://www.tokra.de/vic/vichunt/vichunt.zip
I actually did this picture before the Vic McKracken-picture released at Revision, trying to emulate a square pixel mode on the VIC-20. Each "pixel" is 1 multicolor pixel wide and 3 multicolor-pixels high which leads to some interesting challenges when the char-color-boundaries are 4 pixels high.